How to make Makhan from Malai at home
This post may contain affiliate links which won't change your price but will share some commission.
Who does not love homemade butter? If you want to learn the process of making homemade butter, then you are in the right place.
In this post, I will tell you how to make makhan from malai.
This homemade makhan is delicious, without any preservatives or colour.
Let's learn how to make butter at home from malai.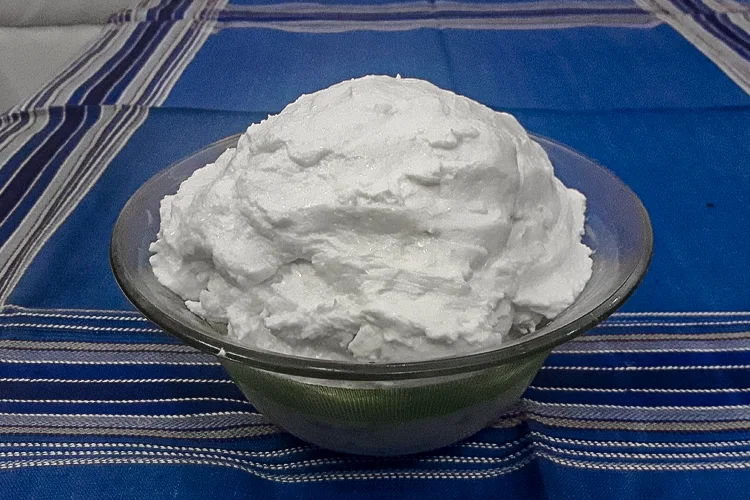 About Butter or Makhan
Butter is called makhan in the Hindi language. We Indians love homemade makhan. Makhan is the most have in North India. I also love homemade makhan.
Making makhan is not a difficult task. Our grandmothers and mother used to make it frequently. And watching them make looks that it is easy to make.
Definitely, it is easy to make. I will show you the easy way to make makhan from the mixer. It is one of the easiest ways to make makhan at home.
You can make makhan from malai (milk cream) and curd. In this post, I will show you how to make makhan from malai or milk cream.
I used a mixer to make makhan. But, traditionally my grandmother used the mathani rai for making makhan from malai or curd.
My mother still uses the mathani rai to make it. I personally use the mixer method. But, sometimes I use the mathani rai also.
I always have makhan with the bharwa parathas like aloo paratha, gobhi paratha, pyaz paratha, paneer paratha, mooli paratha, aloo pyaz paratha, mix veg paratha etc.
And in the winter I add makhan on top of the sarso ka saag, palak paneer, missi roti, bajre ki khichdi, bajre ki roti. It increases its taste of it.
You can have it on any type of khichdi or pulao. It tastes delicious.
Makhan Making Video
How to make Makhan from Malai
Delicious pure makhan is made at home with the leftover malai.
Ingredients
2

bowl

cream of milk

malai

1

tbsp

Curd

Water

room temp
Instructions 
Take a big bowl and transfer both bowls of malai into the big bowl.

Heat it a little bit like you heat milk for making curd.

Then add 1 tbsp curd into it.

Now, stir the curd and malai very well and keep it aside for the next 7-8 hours.

After keeping it for 7-8 hrs now, take a mixer jar.

Pour the malai into the jar  (can use a hand whisker to whisk the mixture, instead of the blender)

Then add half a glass of water to it.

Close the lid and turn on the mixer grinder.

Slowly, the Makhan will start coming up in the jar

Continuously stir the mixture and stop after every few minutes

and add some more water to it. Remember that water temperature should be warm in the winters and room temperature in the summers.

Now stop the mixer and see the Makhan floats onto the water in the jar

Now, take a bowl and transfer the Makhan into it.

Here, you see some water in the Makhan and also the mixture is loose due to that.

Now, with the help of a spoon remove all the excess water from it, by pressing it from the sides.

After all the liquid is removed. Take a bowl and transfer Makhan to the bowl.

If the consistency is loose then add some cold water and squeeze the water from it

Makkhan is ready.
Notes
You cannot store this Makhan for more days. You can store 5-6 days in the winter and 3-4 days in the summer.
Heat the makhan on the gas stove for a few minutes and make desi ghee from it. Remove the ghee from it and leave the extra sticky part.
If you want to ask about this recipe or give suggestions. Then you can tell us in a comment section. We would love to hear from you. And please give a star rating below.
If you like this post, then please consider retweeting it or sharing it on Facebook or Pinterest.