This post may contain affiliate links which won't change your price but will share some commission.
How to make dosa batter? We will learn step by step instructions in the video to make dosa batter at home. In this post, I will show you the recipe of dosa batter, idli batter. And the taste of dosa or idli you are going to prepare will be very nice. Your dosa will be crispy, idli will be soft and taste will be amazing.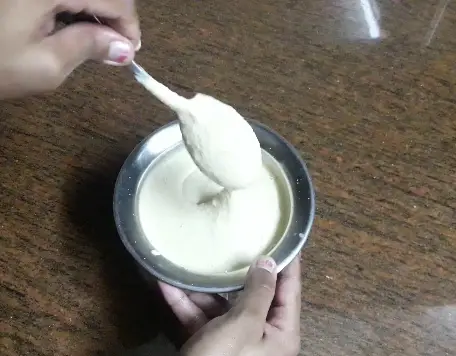 How to make dosa batter or idli batter
In this post, I will guide you to make dosa batter recipe. This recipe will help you to make plain or simple dosa, masala dosa, idli, uttapam. I will show you the recipe in a very simple way so that you can make it easier. If you have not make dosa batter any time then no worry you will learn it. Making dosa batter and dosa is a little tricky but you will learn after reading all the points mentioned in this post.
If you do not know anything about the dosa recipe. Then you can read more about dosa. It is best served with sambar.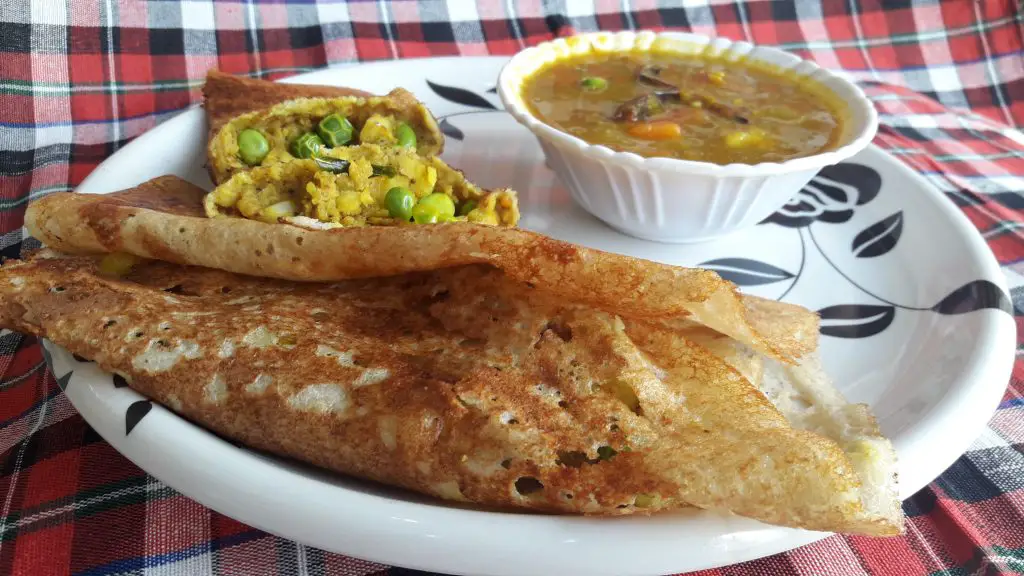 Dosa is mainly a South Indian dish.  But people in north India as well outside India have it. It is a breakfast dish but people have it for lunch and dinner also. In North India, there are very small shops which are making dosa, idli, uttapam, vada, and sambhar. And some big restaurants also are specialized in South Indian cuisine. But there main food on the menu is dosa. They serve much variety of dosa in their restaurant.
It is made with rice and an urad dal mixture. They need to be soaked in water and grinding needs to be done for making the batter. After that mixture needs to be spread on hot tawa for making dosa. I will explain to you first how to make a batter. It is one of the first and important steps in making dosa, idli, etc. with the batter.
Buy good quality urad dal for the batter.
Is dosa healthy?
Dosa, idli, uttapam which we are going to make with dosa batter is very healthy. It is a very healthy meal.
It is easy to digest as it is made of rice and urad dal.
Full of carbohydrate, calcium, protein, vitamin C and iron.
It is served in fresh every time. So no need to worry about stale food.
Low in calorie and generates less fat in our body. So staying away from obesity is easy if you have regularly dosa or idli.
Bread upma is also a very healthy dish. It is made of bread and lots of vegetables. You can have this is the breakfast, evening snack or at any time you want. Read its full recipe.
Rice for dosa? Which kind of rice is suitable?
It is one of the important points do all kind of rice is suitable for making dosa batter. No, all kind of rice is not suitable for making dosa batter. There is parboiled rice or idli rice which is used for making dosa or idli. It is used for making dosa batter in South India. But I have made dosa batter with small size rice. It is ordinary rice. But if you make dosa or idli with parboiled rice. Then taste and look will be very good.
Parboiled rice is rice that has been partially boiled in the husk. Source wikipedia
Stone grinder or grinding in mixer
Traditionally stone grinder is used for making the batter. But it is used for making the batter in large quantity. For small or medium quantity use the mixer grinder. It is well suitable for such quantity.
One of the biggest drawbacks of the stone grinder is cleaning after use. It is big, lifting and washing is a big task. I use a mixer grinder for my kitchen.
Orient Electric Kitchen Kraft Mixer Grinder with 3 Jars
Good for making dosa batter paste

Comes with 3 jars for shakes, chutney and masala grinding

Very sharp blades for smooth grinding

Safety feature: Overload protection in case of heating

Suction feet comes in due to that it does not move while grinding
How to ferment dosa batter in winter
People who live in a hot country like India. Ferment dosa is not a problem. It will ferment very well and very easily. But if you living in cold countries like Canada, USA then you have to do some additional steps for the fermentation of batter. For fermentation of batter in cold countries, you can read this post.
Dosa Batter Recipe for dosa or idli
Step by step method for preparing batter for making dosa and idli.
Ingredients
3

cup

rice

small one

1

cup

split and dehusk black gram lentils

urad dal

1

tablespoon

Fenugreek seeds

meethi dana

half

cup

flattened rice

poha

1

cup

chickpeas (chana dal)

for making dosa crispy and golden brown.

Salt

according to taste

water for soaking and rinsing
Instructions 
Preparation of batter
Take 3 cup rice in a bowl and rinse multiple times in water.

Take 1 cup split lentis (urad dal) and 1 table spoon fenugreek seeds(meethi dana) in a bowl and rinse them in water multiple times. 


Soak rice in water. Water level needs to be just 2 inch above the rice level.


In separate bowl soak urad dal, poha and meethi dana. In this also water level needs to be above 2 inch of all of these.


We need to soak this is for 7-8 hours. 

Making dosa better in a mixer
Drain all water form both of bowls.


Put soaked rice in mixer jar and grind it. We need the grainy consistency. So grind it until its consistency becomes grainy. You can add water little bit if required. Smooth consistency is also fine.


Put urad dal, poha and meethi seeds in mixer jar and grind it. Maintain the grainy consistency of batter.


If mixer gets heats up, then wait for some time. Start grinding again after mixer cools down. You may need to grind all of these in more than 1 batch according to your jar size.


Now put all these batter in one big bowl. Remember that batter should not be too thick or thin.


Now add 1 teaspoon salt in it and mix it well with hand or spoon.


Keep lid on you bowl and leave it for 10-12 hours for ferment. Fermentation time depend on the weather conditions. 


After fermentation batter is ready for making dosa.

Notes
Use the big bowl for dosa batter. After fermenting of batter size of batter may go more than the twice of the initial size.
If you are making idli from this batter. Then do not whisk it will spoon or whisker. If you whisk it, then idli will not be soft and spongy. With the help of spoon put the batter in idli stand for making idli.
How to Make Dosa Batter Video
If you found making dosa batter is a little difficult then you can use instant dosa batter.
If you want to ask anything related to this recipe or give any suggestion. Then you can tell us in the comment section. We would love to hear from you.
Share this post on your social media accounts.